TCU Horned Frog Summer Special!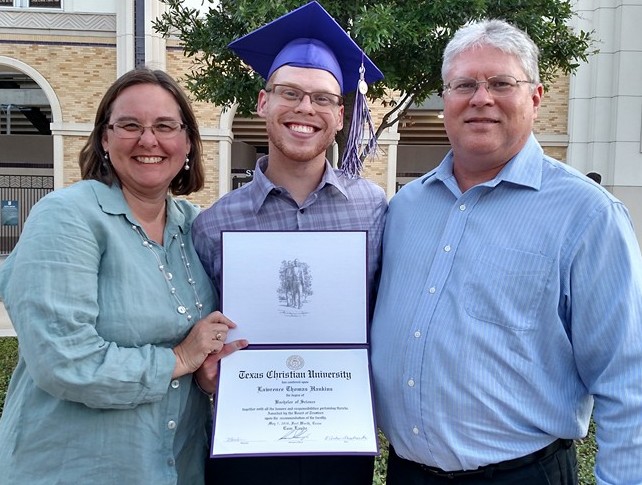 In honor of our son graduating from TCU and joining us in the TCU Alumni Association as Forever Frogs, we are offering a summer graduation special! Book a two night stay, Sunday-Thursday, in June, July or August and receive 20% off your stay! There is one catch - you have to give us a "Riff RAM BAH Zoo" at check-in!
To book online, just click on "Book Now", select your dates and room, and then click on "Enhance Your Stay" to add the "TCU Graduation Celebration" to your reservation! To book over the phone, just ask for the "TCU Graduation Celebration" to be added to your reservation! It's that easy!
Then, when you arrive, give us a big, "RIFF RAM BAH ZOO!!"
Special Celebrations
Celebrating a birthday with that special someone, an anniversary, or would just like to show that special someone that they're special? Enhance your stay at the Ant Street Inn with the addition of a Special Celebration Package! Just let us know what the occasion is.
Our Romance Package includes roses and chocolates made by Brenham's own Bliss Candy Company. Packages for other celebrations, such as birthdays, Mothers' Day, or graduations, include festive seasonal flowers and a small chocolate cake with chocolate icing (unless otherwise requested) from Brenham's favorite bakery, the Park Street Bakery!
Either package can be added during the online reservation process. Just click "Enhance Your Stay" after you've booked your room and make your selections.
Bringing your own champagne? Let us know and we'll have champagne flutes and a silver ice bucket ready in your room to keep your champagne perfectly chilled.