December 27, 2015 by: Keith Hankins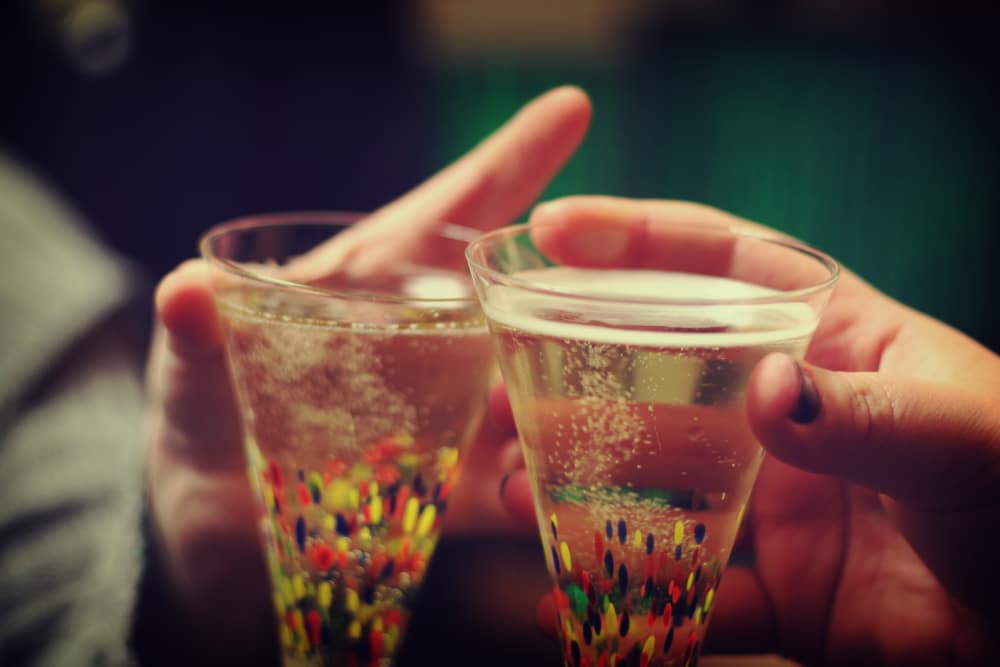 ASI's New Years' Eve Bash!!
Some folks celebrate because a truly horrible year is reaching it's close, are glad to turn their backs on the previous months, and look forward to a better New Year. Others celebrate by looking back at a truly fantastic year, and look forward to a better New Year. Still others celebrate because, well, everyone else seems to be celebrating.
All are valid reasons to celebrate, if you really need a reason. And the Ant Street Inn has provided the place to celebrate for this and the two previous New Years' Eves!
Suzy and I (Suzy, mostly) know how to throw a great party! Food, music, dancing, fun! Add your best friends and you've got the recipe!
This is not to say we haven't learned a thing or two from our previous NYE Bash experiences. For instance, we learned the first year to buy the champagne earlier than the day before the event (because all they have left is the cheap stuff). We've learned to let guests know that they SHOULD NOT eat prior to the party. Additionally, we've learned that if folks actually wait to eat until they arrive, as we have asked and instructed, and we only offer hors d'oeuvres at 8:00 PM when the doors open, people are hungry! So they will plow through the hors d'oeuvres, and will not really be hungry when the meal is served. Further, if we serve the heavy meal later in the evening, which usually works out to between 10:00 and 10:30, then folks are stuffed, and don't really feel like dancing!
All this education, and it only took us a couple years to get it right. Not to say we won't keep improving, but we think we're getting pretty close!
So, when you arrive, make sure you've stopped on your way in, just across Commerce Street from the Ant Street Inn, at the Corner Liquor Store, as ASI's New Years' Eve Bash is BYOB! We'll have ice and all the set-ups, but you can bring in your favorite adult beverages yourself. Coolers are welcome, but anyone under 21 years of age is not!
Next, as you find your seat (either at your reserved table or at one of the open seating tables), be prepared to be greeted by the fabulous cuisine of Design II! We'll start the evening with the "heavy" portion of the evening's cuisine, with ham and turkey carving stations and a variety of salads. At the first break in the music, we'll add lighter, but still fantastic fare, including bacon wrapped quail and shrimp hors d'oeuvres. At the second break in the music, a variety of desserts will be available.
Oh, and have we mentioned music? Provided by the "Official House Band of the Ant Street Inn" (I've put this in quotes only because the band might want to have a say in that proclamation), The Argyles; seven pieces of musical genius brought together to re-create the very best of the past five decades of music from genres including pop, country, classic rock, funk and jazz. What do you like to dance to? The Argyles can play it, and play it with a style and class that leaves the music's original creators proud of what they wrote.
The Argyles will lead us in the countdown to 2016, and we'll together welcome in the New Year with a complimentary champagne toast (champagne bought LONG before yesterday!) and continue the music until we have to shut it all down at 1:00 AM. But even when I get to announce, "You don't have to go home, but you can't stay here!" we're really not done.
What's New Year's without college bowl games? And of course, the Rose Parade? We'll set up the Big Screen in the back of the ballroom for great New Year's Day college bowl games! Even if you're not staying with us at the Ant Street Inn, come back and join us to root your favorite teams on!
Going to be in town on Saturday? Well, guess what? ASI is an Official Watch Party Site of the Valero Alamo Bowl! Come back on Saturday in time for the 5:45 PM kick-off, and help us cheer the Horned Frogs to victory! Yes, we'll let in Ducks fans, but Baylor fans will have to pay to get in!