February 3, 2016 by: Keith Hankins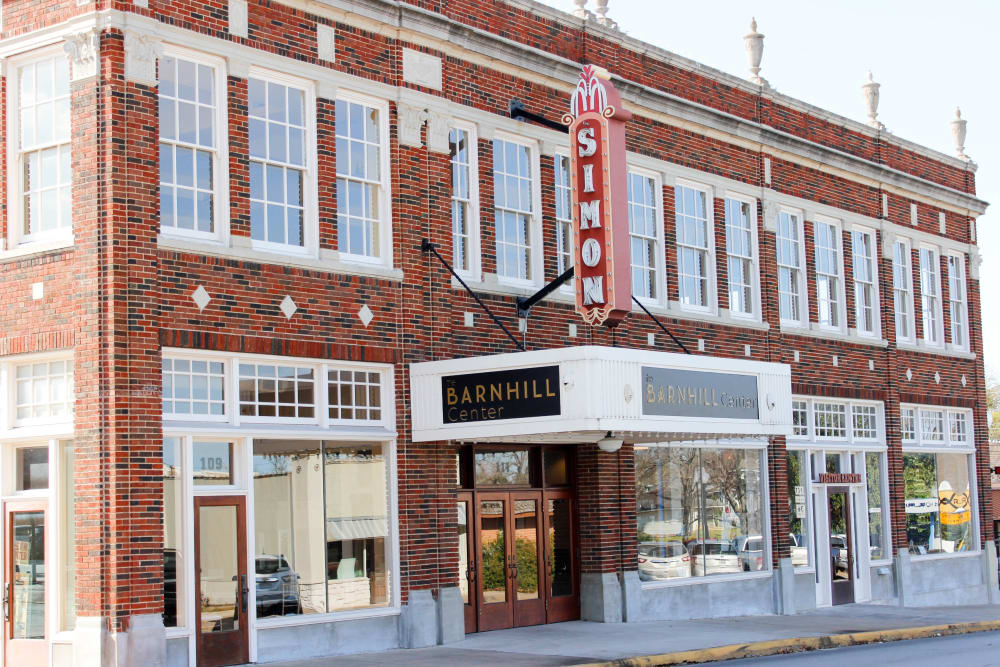 The Barnhill Center at Historic Simon Theatre
The big news this week from Brenham was the long awaited, much anticipated opening of the Barnhill Center at Historic Simon Theatre!
A restoration project that began more than ten years ago, the Barnhill Center at Historic Simon Theatre is a fantastic addition to downtown Brenham! In addition to the Simon Theatre, the Bullock Ballroom on the second floor offers a glamorous venue for groups up to 200 looking for a beautiful location for a gala event, meeting spot, rehearsal dinner or wedding reception! The soon to be completed meeting space will enable the Barnhill Center to serve as a complete convention site!
It's Grand Opening event was January 31, 2016, with a performance by Ezra Charles. The first full length movie showings will be this coming weekend (February 5 and 6), with two completely different films: Rudy, the Notre Dame football classic on Friday night, in recognition of this weekend's Super Bowl, and on Saturday, a showing of the 1939 epic, Gone with the Wind!
Rudy can be enjoyed for $10.00 per person, and Gone with the Wind for $12.00 per person! (Prices shown do not include tax.)
The month of February is full at the 300 seat Simon Theatre, so check out all the offerings at their web site, The Barnhill Center.
The Ant Street Inn is proud to announce our newest Guest Package, partnering with the Simon Theatre! You can "Enhance Your Stay" at the Ant Street Inn by adding the Barnhill Center at Simon Theatre package! Just add the package at least 24 hours prior to curtain, and we will make sure your name is on the Will Call list at the door!
Please be aware that events at the Simon Center vary in price. The Ant Street Inn's "default" price for Simon Center events is $20.00 per ticket, if you make your reservation online, your confirmation will show $20.00 per ticket. We will adjust the price of the event prior to actually billing your account.
We're excited to welcome the Barnhill Center at Historic Simon Theatre to downtown Brenham, and thrilled to be able to offer to our guests this fantastic new package!