June 11, 2016 by: Keith Hankins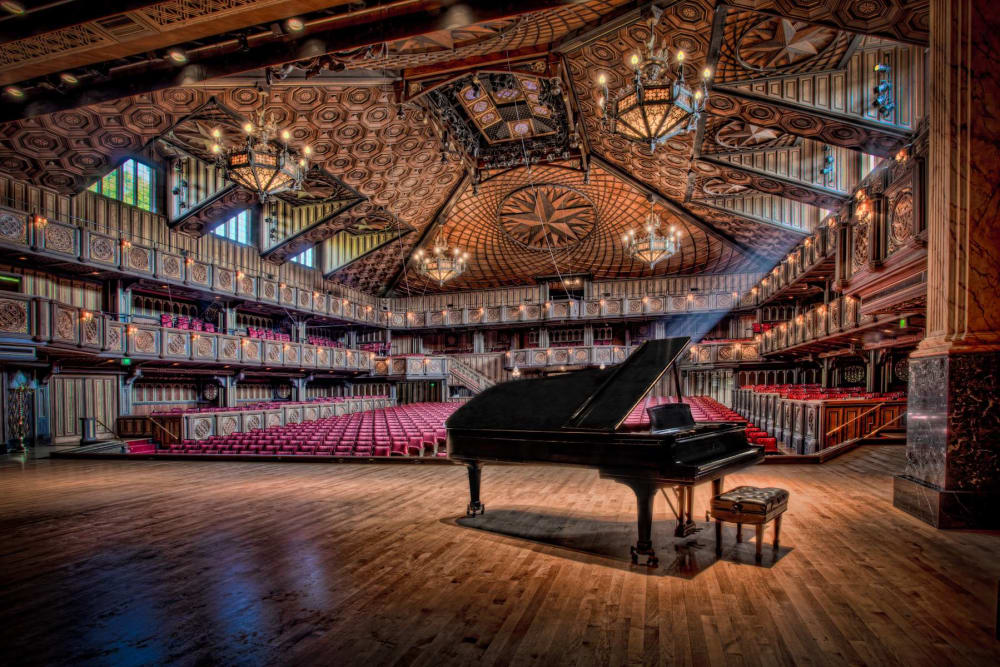 'Tis the Season!
Yes, it most definitely is the season for live entertainment in and around Brenham!!
First, at HOMEsweetFARM, come and enjoy live music every Friday and Saturday night and Sunday afternoon! Located just behind the Ant Street Inn and across South Park Street, HOMEsweetFARM's month of June includes performances by Darbi Shaun, Rob Danger, Frank Gilligan, the Vintage Ramekins, Aaron Loesch, the Anthony Moreno Band, and others!
Don't forget that HOMEsweetFARM has a fantastic collection of craft beers and a fine selection of wines in their biergarten. And of course, HOMEsweetFarm features amazing organically grown produce, dairy products and meats, all farmed within 50 miles of the store! So come by and enjoy all that HOMEsweetFARM has to offer!
Also right behind Ant Street Inn, but this time just across Church Street, you'll find the Unity Theatre! Featuring the work of professional actors and stage crews, Unity Theatre presents Scapino! every Thursday through Saturday night and each Sunday afternoon from June 2 through June 19. Set in Naples, Italy, Scapino! is a hysterical adaptation of Moliere's comic tale of Les Fourberies de Scapin, (literally Scapin's Deceits).
But Unity Theatre's offerings are not limited to the theatrical arts! You can also enjoy fantastic musical performances, like the one scheduled for June 24 at 7:30 PM. That night, in concert shall be soprano Mela Dailey accompanied by pianist Rick Rowley performing Broadway, Pop, Country and Operatic pieces! What an evening!
Tickets for these performances can be obtained by calling the Unity Theatre box office at (979) 830-8258, emailing your request to tickets@unitybrenham.org or by ordering online at Unity Tickets!
Just behind the Ant Street Inn, and I mean just behind at 308 South Park Street is the Back Lot Gallery. Featuring the works of emerging artists, Back Lot Gallery is proud to present the works of Lloyd Mays. Lloyd's exhibit, I Came From Hog Branch, can be viewed from May 13 through June 26!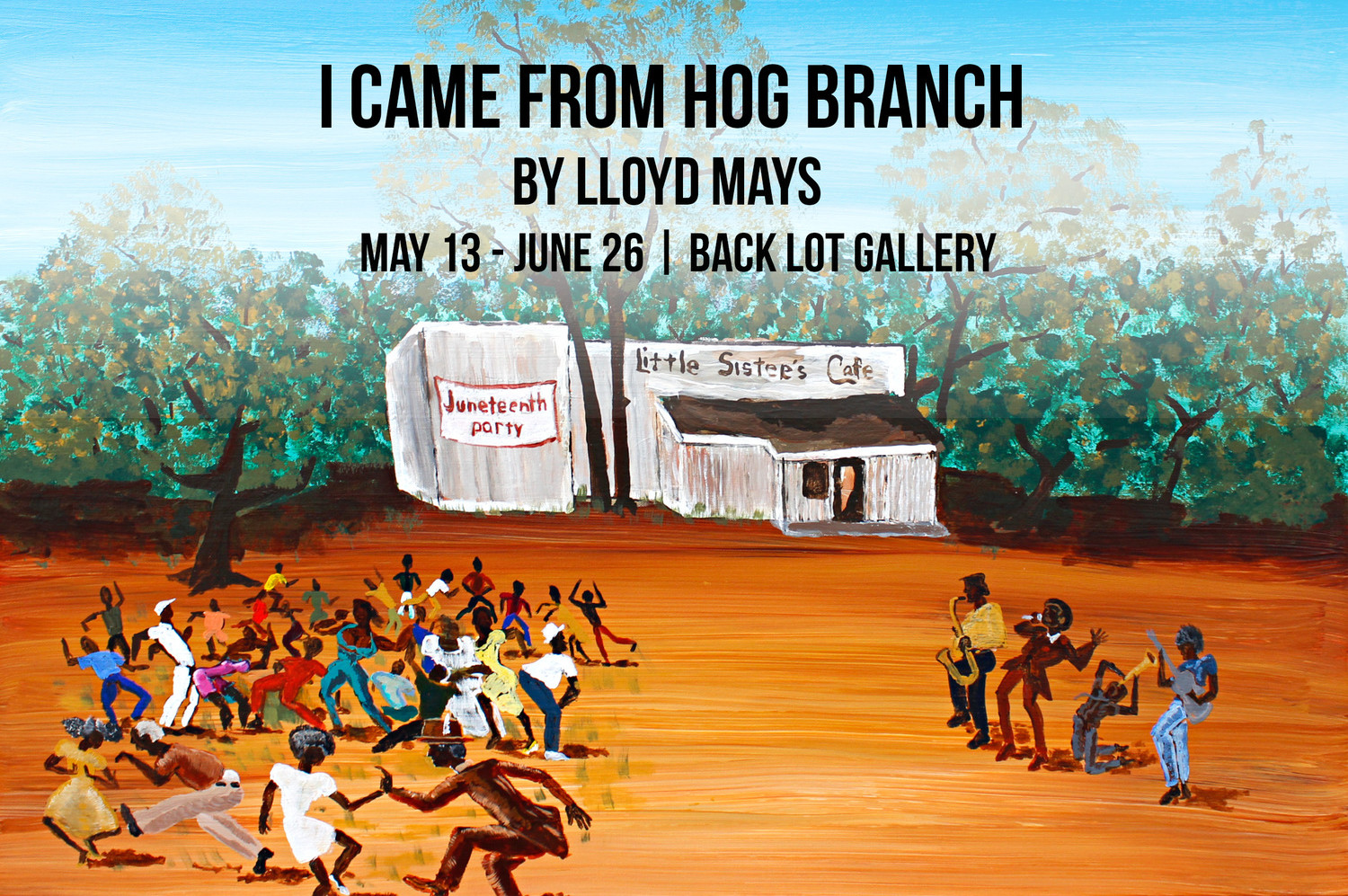 And opening July 8, the Back Lot Gallery presents the works of Sarah E. McIntyre! Sarah's exhibit, The Process, will be available for viewing until August 28.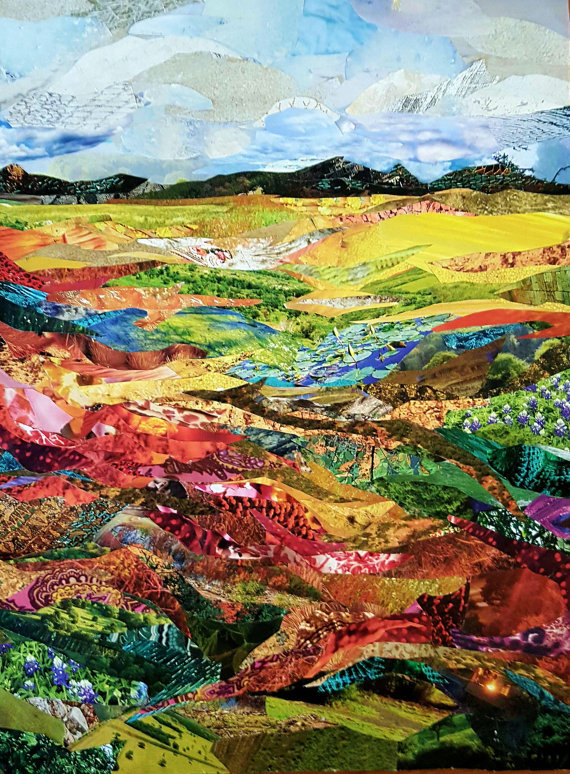 Come and meet Sarah at a reception in her honor, July 9 from 4:00 until 7:00 PM. Sarah will also be available July 15 from 5:00 until 7:00 PM to talk about her works, techniques, and the process of putting together her exhibit, The Process!
A fan of Shakespeare? Then don't miss the Theatrical Department of the University of Texas at Austin's Shakespeare at Winedale! Shakespeare at Winedale's 46th season includes the performances of three Shakespearean plays: Much Ado About Nothing, Romeo and Juliet, and, for the first time to be performed by Shakespeare at Winedale, King John. You can purchase tickets online through the Tickets for Shakespeare at Winedale website, or by calling (512) 471-4726.
Now I know what you're thinking... You're thinking, "Well, Keith, you've told us about all kinds of live entertainment in Brenham and the surrounding area... You've told us about musical arts, and performing arts, and visual arts... but do you have anything going on in the culinary arts?" Well, I'm glad you asked!
On Wednesday, June 15, 96 West, the newest restaurant in downtown, will be hosting a Wine Tasting Social with wines selected by Beviamo, CaMaiol Winery's renowned sommelier Aldo Steccanella. Paired with tapas, guests will be sampling wines from Italy as well as new finds from California. Cellar discounts will abound throughout the evening, with special event pricing on all orders. The Social starts at 5:30 PM. Seating is limited, so please call (979) 421-8388 or email 96westrestaurant@gmail.com for reservations. Pricing for the event is $55.
Additionally, on Saturday, June 18th at Pleasant Hill Winery, beginning at 1:00 PM, Guest Chef Jennifer Phillips will create four tempting, yet simple, shrimp and crawfish dishes paired with Pleasant Hill wines! The cost is $25.00 per person and reservations are required by June 15th. Email Pleasant Hill with your reservation request at Texaswines@yahoo.com.
And you can't talk about the culinary arts in Brenham without mentioning all the great, family owned restaurants in downtown Brenham, within EASY walking distance of the Ant Street Inn: of course there's the Brenham Grill, right here in our hotel, and Must Be Heaven, Funky Art Cafe, BT Longhorn Steakhouse, Yumm!, Smitty's, Kay's Cuisine for the Soul, Volare, Manuel's, and the newest addition, LJ's Barbeque. Whew!!
And now... the photo at the very top of this blog... What is it, where is it, and why should you care? Well, that's the concert hall at Round Top Festival Hill, one of the greatest music venues in the world! And that's not just me saying it! The concert hall is empty in this photo, but it won't be during the Round Top Music Festival, June 5 through July 17! If you are an aficionado of classical music and have never attended a performance at Festival Hill, you just haven't experienced classical music at its best.
Founder and Artistic Director James Dick, Managing Director Richard Royall and their colleagues and staff have created and maintained the truest jewel in the crown of the region.
The concert hall at Festival Hill is just as much an instrument itself as any piano, violin or cello on the stage. It was designed to be a producer of music, not simply a place for music to be performed. And June 5 through July 17? The Round Top Festival Institute is underway. The artistic directors and faculty of Festival Hill have literally scoured the world looking for the best young talent to develop. Over 600 auditions were conducted to identify about 100 late high school and early university performers. During this time, they are provided some of the greatest instruction in their craft, literally on the face of the planet. For these six weeks, all of their expenses are met. For these six weeks, they are receiving life changing and career enriching instruction. For these six weeks, they are learning. For these six weeks, they are performing. And performing. And performing. And you get to hear it!
The schedule of events and tickets for Round Top Festival Institute, and all Festival Hill events, are available by calling the box office at (979) 249-3129 and are available online at Festival Hill Events Calendar and Tickets.
So yes, it is indeed the season for live entertainment in and around Brenham!!