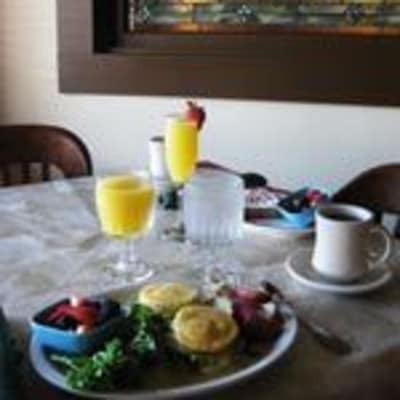 Breakfast at Ant Street Inn
Breakfast Hours for Guests of the Ant Street Inn
The Brenham Grill is open exclusively to guests of the Ant Street Inn for breakfast during the week, and to Ant Street Inn guests as well as to the public on Saturdays and Sundays.
Monday - Friday: 7am-9am
Saturday and Sunday: 8:00am - 10:30am
Hours vary on holidays.
Special Dietary Requests: With a full breakfast menu to select from, most dietary needs can be accommodated by guests' individual choices directly from the menu. However, please let us know if you have any questions or concerns and we will be happy to assist you.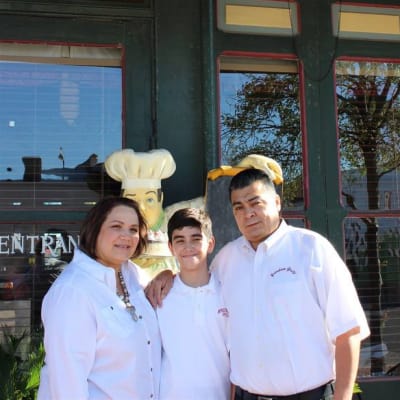 The Brenham Grill
The Brenham Grill, "Where Great Friends, Great Food, and Great Times Come Together," is located just off the hotel lobby and serves exceptional fare. Offering everything from hamburgers to lasagna to fajitas to cajun dishes, The Brenham Grill has something for everyone to enjoy.
After being selected by the readers of the readers of the Brenham Banner-Press as their Favorite Overall Restaurant in 2012 and 2013, proprietors Jaime and Chelli Galindo and their staff are working hard to be your favorite too!
Please call the restaurant directly for any specific questions concerning their public hours and services: (979) 251-7800.

Restaurant Hours: Open to the Public
Besides serving breakfast to our guests during the week, the restaurant is also open to the public for lunch and dinner (and breakfast on the weekends!). Here are the hours the Brenham Grill is open to the public:
Monday:
Lunch - 11:00 AM to 2:00 PM; Dinner: 5:30 PM - 8:00 PM
Tuesday:
Lunch - 11:00 AM to 2:00 PM; Dinner: 5:30 PM - 8:00 PM
Wednesday:
Closed
Thursday:
Lunch - 11:00 AM to 2:00 PM; Dinner: 5:30 PM - 8:00 PM
Friday:
Lunch - 11:00 AM to 2:00 PM; Dinner: 5:30 PM - 9:00 PM
Saturday:
Breakfast - 8:00 AM to 10:30 AM; Lunch - 10:30 AM to 2:00 PM; Dinner: 5:30 PM - 8:00 PM
Sunday:
Breakfast - 8:00 AM to 10:30 AM; Lunch - 10:30 AM to 2:00 PM; Dinner: Closed